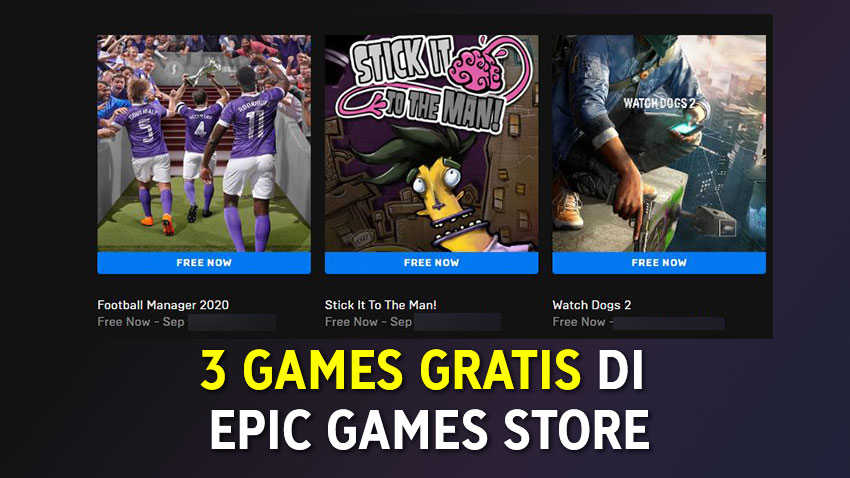 EvoTekno.com – Lagi-lagi Epic Games Store membagikan game secara gratis, dan saat ini game yang dibagikan, adalah game yang cukup populer dan juga lumayan merogoh kocek jika Anda membelinya.
Ada tiga game yang di gratiskan, pertama Watch Dog 2, Stick It To The Man! dan Football Manager 2020. Masa berlaku untuk klaim mulai dari sekarang hingga 24 September 2020
Untuk dapat mengklaim game gratis tersebut, syaratnya cukup mudah yakni, Anda diwajibkan memiliki akun Epic Games Store.
Anda juga dapat mengklaim ketiga game tersebut, ke akun Epic Games Store yang Anda miliki.
Selain itu, nanti pada tanggal 24 September 2020, Epic Games juga akan menggratiskan RollerCoarster Tycoon 3 Complete Edition
Jangan sampai ketinggalan kesempatan, apalagi Watch Dog 2 ini dulu sempat di gratiskan juga. Tetapi sekarang di gratiskan kembali. Jadi jangan sampai ketinggalan kesempatan kedua ini.